Featured product
Help Them Thrive: Coaching With Leadership Accelerator Melissa Majors
Regular price

Sale price

$8,760.00
Do you want all people on your team to thrive? Well, you've come to the right place, my friend. 
I provide leaders confidential, shame-free guidance in the safety of a one-on-one coaching environment. So, you can relax and lean into this journey without fear of reputational risk or judgment.
Am I the right coach for you? I am if you want your team to thrive.
I'm humbled and honored to share that I have 25 years of experience leading high-performing and thriving teams of people. I've led large and small teams across various industries, all of which achieved double-digit growth. Why? I know how to maximize the potential in others and help them thrive!
Do you want to unlock full team engagement, accelerate performance, maximize engagement, and optimize wellbeing? You've come to the right coach!
As a coach, speaker, and author of The 7 Simple Habits of Inclusive Leaders, I enable other leaders to harness the power of better leadership to help themselves and their teams thrive. Click here to learn even more about my background and experience.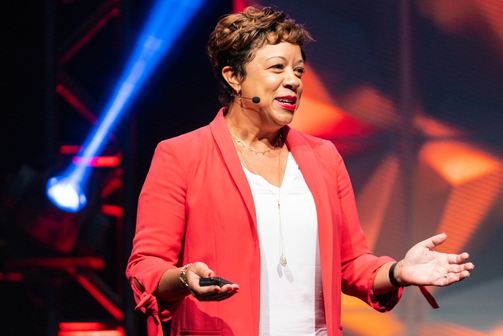 Book Melissa for Your Next Event
Melissa Majors is a crowd-pleasing speaker who masters brain-friendly talks that engage her audiences and spark not just inspiration but action as well.
Melissa is featured in publications such as Forbes Magazine, Smart Meetings, The Meeting Professional, NorthStar Meetings Group's Eventful Podcast, The Event DR, and on the keynote stage at events such as Meeting Professional's International's WEC, The Northwest Event Show, Catalyst Events, Legg Mason's DEI Conference, and many more